Dev C++ Flappy Bird
Average ratng: 9,5/10

3069

votes
bird

[

0

]

.

setFillColor

(

sf

::

Color

::

Red

)

;

bird

[

1

]

.

setFillColor

(

sf

::

Color

::

Yellow

)

;

bird

[

1

]

.

setPosition

(

bird_x

+

71

, bird_y

+

20

)

;

bird.

push_back

(

sf

::

CircleShape

(

3

.

f

)

)

;

bird

[

2

]

.

setPosition

(

bird_x

+

20

, bird_y

+

10

)

;

void

getPosition

(

float

*

x,

float

*

y

)

{

void

moveVertically

(

float

mov

)

{

for

(

unsigned

int

i

=

0

;

i

<

bird.

size

(

)

;

i

++

)

{

std

::

vector

<

sf

::

CircleShape

>

getBirdVector

(

)

{

std

::

vector

<

sf

::

CircleShape

>

bird

;

Pipe

(

unsigned

int

space,

unsigned

int

window_width,

unsigned

int

window_height

)

{

printf

(

'Spawning new pipe with gap from %u to %u

n

'

, space

-

100

, space

+

100

)

;

upper_pipe

=

new

sf

::

RectangleShape

(

sf

::

Vector2f

(

100

, space

-

100

)

)

;

lower_pipe

=

new

sf

::

RectangleShape

(

sf

::

Vector2f

(

100

, window_height

-

space

-

100

)

)

;

upper_pipe

-

>

setFillColor

(

sf

::

Color

::

Green

)

;

controlled_space

=

space

;

upper_pipe

-

>

setPosition

(

current_x,

0

)

;

bool

checkIfCollision

(

float

colliding_x,

float

colliding_y

)

{

if

(

colliding_x

>

current_x

+

50

colliding_x

<

current_x

-

50

)

return

false

;

if

(

colliding_y

<

controlled_space

+

100

&&

colliding_y

>

controlled_space

-

100

)

return

false

;

if

(

current_x

<

-

100

)

return

true

;

void

drawSelf

(

sf

::

RenderWindow

*

to_draw_to

)

{

to_draw_to

-

>

draw

(

*

lower_pipe

)

;

sf

::

RectangleShape

*

lower_pipe

;

unsigned

int

controlled_space

;

char

*

name

=

(

char

*

)

calloc

(

1

,

1

)

;

printf

(

'Enter your name: '

)

;

name

=

(

char

*

)

realloc

(

name,

strlen

(

name

)

+

2

)

;

savefile.

open

(

'.flappy_bird_save'

, std

::

ios

::

out

std

::

ios

::

app

)

;

savefile.

write

(

(

char

*

)

(

void

*

)

(

&

score

)

,

sizeof

(

unsigned

int

)

)

;

players.

resize

(

players.

size

(

)

+

1

)

;

players

[

players.

size

(

)

-

1

]

.

name

=

(

char

*

)

calloc

(

1

,

1

)

;

players

[

players.

size

(

)

-

1

]

.

name

=

(

char

*

)

realloc

(

players

[

players.

size

(

)

-

1

]

.

name

,

strlen

(

players

[

players.

size

(

)

-

1

]

.

name

)

+

2

)

;

players

[

players.

size

(

)

-

1

]

.

name

[

strlen

(

players

[

players.

size

(

)

-

1

]

.

name

)

]

=

buf

;

savefile.

read

(

(

char

*

)

(

void

*

)

&

(

players

[

players.

size

(

)

-

1

]

.

score

)

,

sizeof

(

unsigned

int

)

)

;

if

(

players.

size

(

)

<

3

)

return

;

//don't bother

for

(

unsigned

int

i

=

0

;

i

<

players.

size

(

)

;

i

++

)

{

if

(

players

[

pivot_pos

]

.

score

0

)

pivot_pos

-

=

1

;

if

(

players

[

i

]

.

score

<

players

[

pivot_pos

]

.

score

)

{

players.

erase

(

players.

begin

(

)

+

i

)

;

for

(

unsigned

int

i

=

0

;

i

<

players.

size

(

)

-

2

;

i

++

)

{

if

(

players

[

i

]

.

score

0

)

break

;

printf

(

'%s:

t

%8u

n

'

, players

[

i

]

.

name

, players

[

i

]

.

score

)

;

std

::

default_random_engine

rand_generator

;

printf

(

'Insert quarter to play

n

'

)

;

unsigned

int

window_width

=

(

argc

<

3

)

?

1000

:

atoi

(

argv

[

2

]

)

;

//we have to do it this way because SFML team is too lazy to let you

unsigned

int

window_height

=

(

argc

<

4

)

?

800

:

atoi

(

argv

[

3

]

)

;

//actually get the size of the window.

sf

::

RenderWindow

window

(

sf

::

VideoMode

(

window_width, window_height

)

, argv

[

1

]

)

;

//damn kids..

std

::

uniform_int_distribution

<

int

>

pipe_pos_spawn

(

100

, window_height

-

100

)

;

char

*

score_text

=

(

char

*

)

calloc

(

1

,

11

)

;

sf

::

RectangleShape

*

current_upper_pipe

;

if

(

!

font.

loadFromFile

(

'Hack-Regular.ttf'

)

)

return

1

;

score_view.

setCharacterSize

(

32

)

;

score_view.

setFillColor

(

sf

::

Color

::

White

)

;

score_view.

setString

(

'Score: '

+

std

::

string

(

score_text

)

)

;

printf

(

'Scoreview is currently %s

n

'

, score_view.

getString

(

)

.

toAnsiString

(

)

.

c_str

(

)

)

;

pipe_pos_spawn

(

rand_generator

)

;

//throwaway first value

protagonist.

moveVertically

(

window_height

/

2

)

;

while

(

window.

pollEvent

(

event

)

)

{

if

(

event.

type

sf

::

Event

::

Closed

)

window.

close

(

)

;

protagonist.

getPosition

(

&

protagonist_x,

&

protagonist_y

)

;

current_gravity_pull

=

(

current_gravity_pull

*

2

<

16

)

?

current_gravity_pull

:

16

;

if

(

sf

::

Keyboard

::

isKeyPressed

(

sf

::

Keyboard

::

Space

)

&&

protagonist_y

>

0

)

{

protagonist.

moveVertically

(

-

2

)

;

protagonist.

moveVertically

(

current_gravity_pull

)

;

if

(

check_time.

asMilliseconds

(

)

%

1000

0

)

{

pipes.

push_back

(

Pipe

(

pipe_pos_spawn

(

rand_generator

)

, window_width, window_height

)

)

;

for

(

unsigned

int

i

=

0

;

i

<

protagonist_parts.

size

(

)

;

i

++

)

{

//draw the bird

pipes

[

i

]

.

drawSelf

(

&

window

)

;

printf

(

'Update returned true

n

'

)

;

score_view.

setString

(

std

::

string

(

score_text

)

)

;

printf

(

'Scoreview is currently %s

n

'

, score_view.

getString

(

)

.

toAnsiString

(

)

.

c_str

(

)

)

;

}

else

if

(

pipes

[

i

]

.

checkIfCollision

(

protagonist_x, protagonist_y

)

protagonist_y

>=

window_height

)

{
Flappy Bird Html Code
Simple flappy bird clone written in C and SFML. Contribute to Gear-Code/Flappy-Bird development by creating an account on GitHub.
Application: Flappy Bird Category: Games License: MIT Language: English Description: A multi-resolution supported and StrobeAPI integrated clone of Flappy Bird - utilizing 'Deep Learning', written in C and made with Qt. Download Flappy Bird Portable 1.5.2 Development Test 1 16.1MB download / 53.4MB installed (MD5.
Flappy Bird Clone - The Complete Cocos2d-x C Game Course Udemy Free Download The Ultimate Cocos2d-x Game Development. Learn how to make cross platform games using the immensely successful and addictive Flappy Bird as an example.
Permalink
Mar 20, 2014  The popular game Flappy Bird is now ported to form a new Flappy bird game based on FLASH which can be played on Windows, Linux, MAC OS and does not need internet / any other extra software to run:) NOTE:: This is a ported version and in no way presents any copyright infringement to its original publisher. Jun 23, 2019  A couple of days ago, I had a random idea & couldn't get rid of it until I built it so here you go, I made a Flappy Bird game you play w/ browser windows!🐦🎮 Now I can move on! 😂🎉 flappy-windows.netlify.com #javascript.
Join GitHub today
GitHub is home to over 40 million developers working together to host and review code, manage projects, and build software together.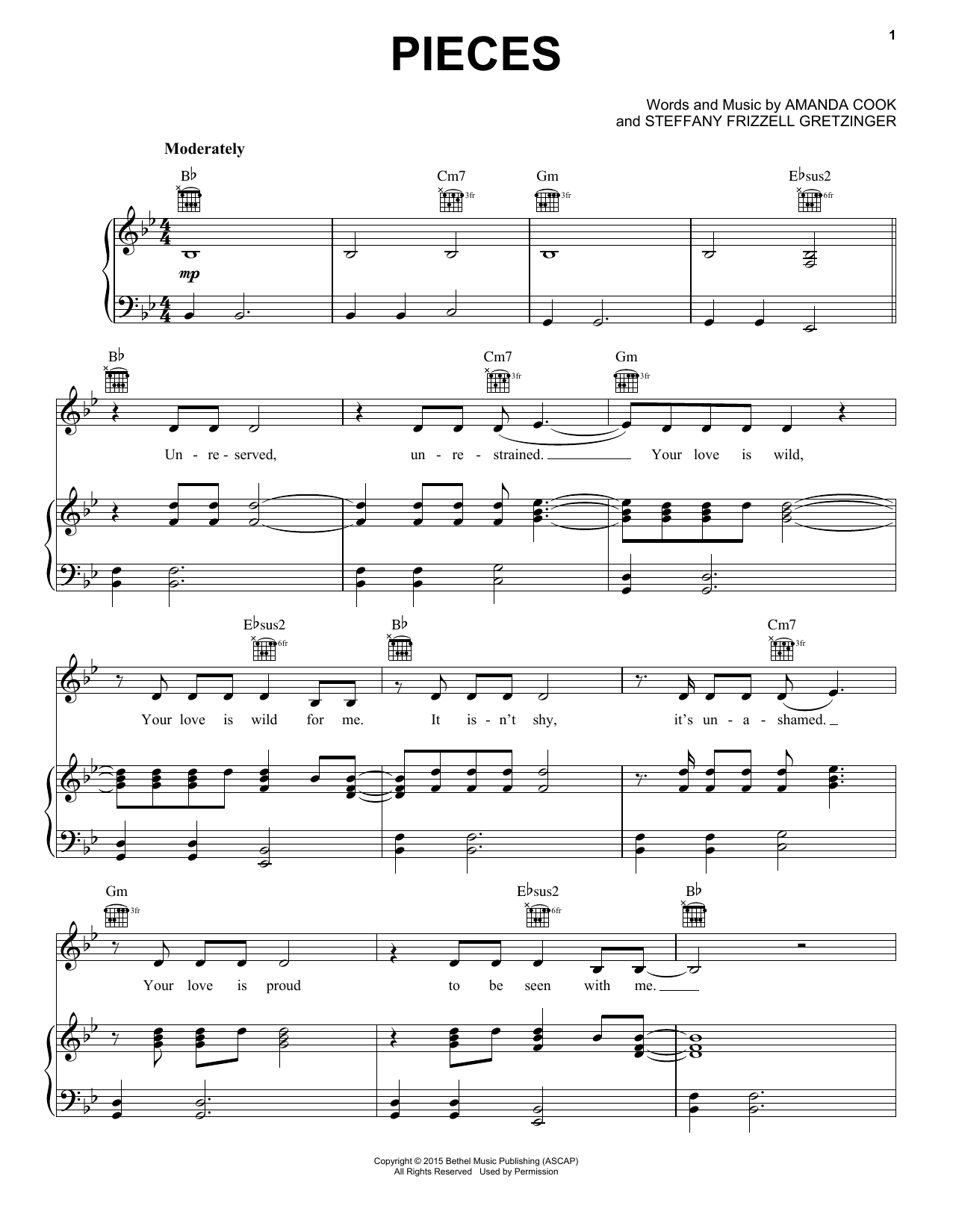 Sign up
Branch:

master
Find file Copy path
Fetching contributors…
#

include

<

SFML/Graphics.hpp

>
#

include

<

SFMLAudio.hpp

>
#

include

<

iostream

>
#

include

<

cstdlib

>
#

include

<

ctime

>
#

include

'

Pipes.h

'
#

include

'

GameOver.h

'
Pipes::Pipes

(

int

PositionX,

int

PositionY,

int

PipeDistance,

int

PipeAbove)
{
std::cout <<

'

hello!

'

<< std::endl;
if

(!PipeUp.

loadFromFile

(

'

images/FlappyBird.png

'

,

sf::IntRect

(

84

,

323

,

26

,

160

)))
{
}
if

(!PipeDown.

loadFromFile

(

'

images/FlappyBird.png

'

,

sf::IntRect

(

56

,

323

,

26

,

160

)))
{
}
PipeSpriteUp.

setTexture

(PipeUp);
PipeSpriteUp.

setScale

(

4

,

4

);
PipeSpriteDown.

setTexture

(PipeDown);
PipeSpriteDown.

setScale

(

4

,

4

);
PipeSpriteUp.

setPosition

(PositionX + PipeDistance, PositionY*

1.4

);
PipeSpriteDown.

setPosition

(PositionX + PipeDistance, PositionY - PipeAbove +

160

);
PipeGap = PipeAbove;
}
Pipes::~Pipes

()
{
}
void

Pipes::draw

(sf::RenderWindow &window)
{
//

srand((unsigned)time(NULL));
PipeSpriteUp.

move

(Speed,

0

);
PipeSpriteDown.

move

(Speed,

0

);
if

(PipeSpriteUp.

getPosition

().

x

<= -

100

&& PipeSpriteDown.

getPosition

().

x

<= -

100

)
{
int

Up =

rand

() % (

600

+

1

-

300

) +

300

;
int

Down = Up - PipeGap;
PipeSpriteUp.

setPosition

(

800

, Up);
PipeSpriteDown.

setPosition

(

800

, Down);
}
window.

draw

(PipeSpriteUp);
window.

draw

(PipeSpriteDown);
}
int

Pipes::OverlapTest

(

float

FlappyBirdX,

float

FlappyBirdY)
{
const

int

left_box0 = FlappyBirdX;
const

int

right_box0 = FlappyBirdX +

17

*

3

;
const

int

top_box0 = FlappyBirdY;
const

int

bottom_box0 = FlappyBirdY +

12

*

3

;
const

int

left_box1 = PipeSpriteUp.

getPosition

().

x

;
const

int

right_box1 = PipeSpriteUp.

getPosition

().

x

+

26

*

4

;
const

int

top_box1 = PipeSpriteUp.

getPosition

().

y

;
const

int

bottom_box1 = PipeSpriteUp.

getPosition

().

y

+

160

*

4

;
const

int

left_box2 = PipeSpriteDown.

getPosition

().

x

;
const

int

right_box2 = PipeSpriteDown.

getPosition

().

x

+

26

*

4

;
const

int

top_box2 = PipeSpriteDown.

getPosition

().

y

;
const

int

bottom_box2 = PipeSpriteDown.

getPosition

().

y

+

160

*

4

;
return

((right_box0 >= left_box1 && left_box0 <= right_box1 && top_box0 <= bottom_box1 && bottom_box0 >= top_box1) (right_box0 >= left_box2 && left_box0 <= right_box2 && top_box0 <= bottom_box2 && bottom_box0 >= top_box2));
}
int

Pipes::Points

(

float

FlappyBirdX)
{
int

left_box0 = FlappyBirdX;
int

right_box0 = FlappyBirdX +

17

*

2

;
int

left_box1 = PipeSpriteDown.

getPosition

().

x

+

25

;
int

right_box1 = PipeSpriteDown.

getPosition

().

x

+

26

;
int

left_box2 = PipeSpriteUp.

getPosition

().

x

+

29

;
int

right_box2 = PipeSpriteUp.

getPosition

().

x

+

30

;
return

((right_box0 >= left_box1 && left_box0 <= right_box1) (right_box0 >= left_box2 && left_box0 <= right_box2));
}
Program Flappy Bird
Copy lines
Copy permalink