3utools Reddit Ios 13
Average ratng: 8,9/10

7057

votes
Today I'm going to show you how to bypass MDM locks on iOS 13 using two methods full working. This first method also works on older versions of iOS and should work on later versions as well of the IOS13. This is a new iOS13 bug currently working on MDM locked by MDM.
Sep 19, 2019  iOS 13 is now live. Install it on your iPhone. Apple's newest software will bring your phone dark mode, a defense against spam callers and more.
TWO FREE METHODS BYPASS MDM IOS13
The first method remove MDM Ipad and Iphone iOS12 and iOS13
First up we just have to download a free tool 3utools only for windows, it's an iTunes replacement software basically this replaces all the functions of iTunes and it even includes all the drivers you need.
3utools Reddit Ios 13 1
Once the software downloads and install take your iPad and connect it to the computer via the USB cable. You can restore using 3utools but you don't need it. once you've got the iPad connected up to the computer open 3utoolssoftware and wait for it to load once the software has finished reading the iPad. Now go to toolbox using the tab in the top of the window then and click the icon that says skip setup.
Once you click this the iPad will reboot and you'll see the welcome screen was completely bypassed the requirement for MDM on the setup process it doesn't remove the MDM profile. So every time you restore the iPad reset it do anything like that it brings the MDM back.
Rebooting the iPad or turning it off and back on again doesn't bring the MDM screen back. it's only when you erase the iPad or iPhone.
Alternative Method for iOS13 to Bypass MDM lock screen
IOS13 Bug
The second method is a very old iOS bug that is still on the iOS13 activation screen. This method works on iOS11 IOS12 and iOS13. First get a sim card with working 4g, go for activation iPhone screen until MDM screen without putting passcode, go back repeat this 4 times, and finally put sim card and activate your iphone or ipad. Follow the video for details.
Aether is available for VST and AAX hosts under Windows 7, 8, or 10. Both 64-bit and 32-bit versions are provided for all formats. Aether is available for AU, VST, and AAX hosts under Mac OSX.7 or higher. Both 64-bit and 32-bit versions are provided for all formats. An Intel-based CPU is required for Mac OSX. WE DO NOT SUPPORT PPC. Apr 23, 2019  Aether is an award-winning, ultimate quality, self-modulating algorithmic reverb. It is used daily in the worlds largest music, film, television, and game productions and is heard daily by millions of listeners around the world. 2C Sound Aether VST Free Download Most recent Variant for Windows. It is full disconnected installer independent arrangement of 2C Sound Aether VST.2C Sound Aether VST is an astounding and grant winning programming which gives you self-balancing algorithmic reverb.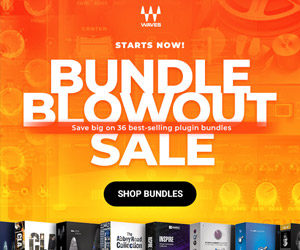 2CAudio Aether Algorithmic Reverb VST v1.0.1 PC/MAC Version First and foremost, Aether sounds absolutely incredible. We believe it is one of the best sounding reverbs on the market. The rest is just detail. Aether is an award-winning, ultimate quality.
3utools Ios 13 Reddit
More: